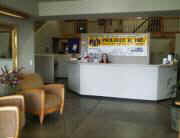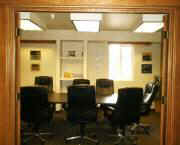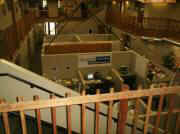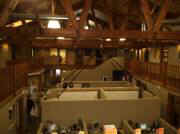 A Thinkubator includes:
24x7 secured access to building.
A non-smoking environment.
Professional cleaning provided 2 times a week.
(includes emptying garbage, transporting of recycled paper, dusting & vacuuming.)
Front desk support for all visitors.
Desktop use of Project A's fiber network bandwidth.
(web hosting available for additional fee)
Limited use of Gym, Lockers, Conference Room,
Meeting Rooms & other Amenities.
Limited Electricity included.
(enough to handle PC's, Desk Lamps and other items. If you have additional needs charges apply.)
Use of common area rest rooms.
Convenient access to copier, fax, laser printer and receptionist.
Use of Project A's covered bike rack.
A SmartSuite Includes:
Everything included in a Thinkubator.
Plus...
Computers, Phones, Secure Networking, Backups.
Technical Support.
Voicemail.
Thinkubator & SmartSuite do not include:
Off street parking.
Signage.
Terms:
Month to Month – with a six month minimum.
$2.25 per SQFT.
First month and last month payable in advance.
SmartSuite fees vary depending on use.